Concierge Service - PPC Campaign Management
Management of PPC campaigns on Google, Bing, Alibaba, Facebook, Instagram, Pinterest, LinkedIn, Youtube, TikTok…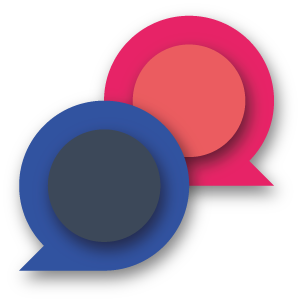 The convenience of entrusting the management of ppc campaigns to a certified expert.
Our Concierge service is the perfect solution for those who have heard of Fuel LAB's excellent ROAS metrics and don't have the time or experience to manually manage digital advertising campaigns based on data and logarithms. With the Concierge Service, you are hiring a specialized professional, or Pietro himself on request, to manually manage the entire campaign. This means day-to-day optimization, adjustments, tracking changes and strategies, and scheduled reports and meetings.
The management of ppc campaigns (or cpc, or cpv, cpm) is one of the main activities of Fuel LAB, both on the Active Research Network and on the Latent Network.
How does ppc campaign management work?
Let's give you
an example.
In addition to Stand Alone products such as
Fuel LAB Analytics,
or the
Conversion Engine
or the same One on One optimization calls
(Fuel LAB Coaching),
many Agencies and large companies need something more. If you want to achieve the revenue goals you have set yourself, you can have our specialists manage your campaigns entirely. The process is simple, here's how it works:
Start
If you want to do as our customers and have more results by freeing up a lot of time and precious resources in the Company, launch a Concierge project,and enjoy the show.
We'll take care of it
Your dedicated specialist will follow your campaigns day by day, logging every change and variation. So you always have control over what we do.
Verification
Every week (for the Enterprise plan) you will have a dedicated report and a one-hour consultation in which we will examine the results together and define the next steps.
Tailor Made Service
Take a minute to read this disclaimer.
The ppc campaign management Concierge service is only available to selected customers
that they are able to exploit the right tools and the right budget perspective to achieve the desired results; the reason we choose this approach is that we want to deliver real results, instead of getting as many customers as possible. If you're not sure about your budget possibilities, try
Fuel LAB Coaching
!
Choose the ppc campaign management plan that's right for you.
Start taking control of your PPC Campaigns today on Google, Facebook, LinkedIn, Twitter and more!
Agency
Designed for Agencies
Up to 2 Campaigns on 2 channels

Minimum contract duration: 3 months

Conversion Tracking free of charge

Analysis of the Advertising Plan

Data Quality Analysis

Creativity, Copy & Landing

Extras:

Up to 4 additional campaigns on 3 Channels

+ € 299,00/month

Up to 6 additional campaigns on 4 Channels

+ € 399,00/month

+Creativity, Copy & Landing

+ € 199,00/month
Enterprise
Designed for Companies
Up to 6 campaigns on 4 Channels

Minimum contract duration: 3 months

Weekly consultation with Pietro Mingotti

Analysis of the Advertising Plan

Data Quality Analysis

Conversion Tracking Analysis

Creativity, Copy & Landing

Extras:

Up to 6 additional campaigns on Up to 4 Channels

+ € 899,00/month

Creativity, Copy & Landing included

+ € 199,00/month